Our private high school courses prepare your student for college, adulthood and a Christ-centered life.
Gaining a quality high school education is an important step on the path to adulthood and independence. When your child attends our private high school — Sheets Memorial Christian School — they will be attending a high school that provides a college preparatory high school curriculum enabling students to complete the courses required for college admissions. Many Lexington, North Carolina students have expressed interest in the possibility of gaining college credit concurrently with high school credit, so we work with Davidson County Community College permitting students to concurrently earn high school and college credit through the College and Career Promise Program.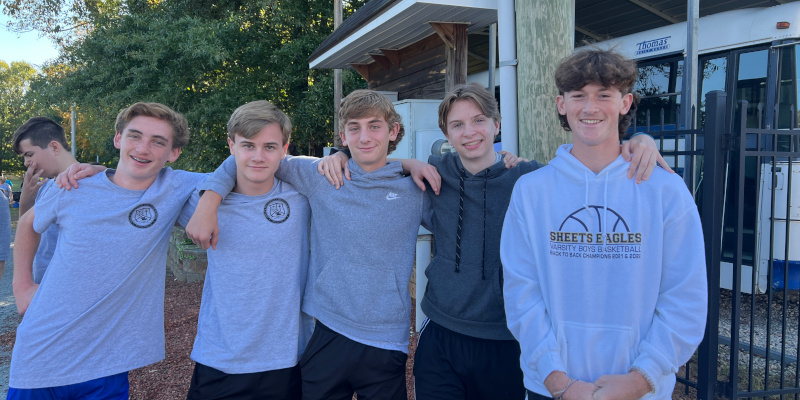 Knowing and understanding one's calling can be done through a growing relationship with Jesus. Psalm 37:4 states that we are to delight ourselves in the Lord, and He will give us the desires of our heart. Having daily conversations with the Lord establishes that relationship and helps us to stay in step with the path He has planned for us. A private high school is a perfect time to begin shaping and molding oneself in order to prepare for our calling. Many times, this begins with setting priorities. There are many choices students must make concerning academics, extra-curricular activities, athletics, faith, and friends. This is a prime time to use those choices to begin to pave a way for the future. SMCS is a college preparatory school, so there is a high level of expectation for performance. It is important for students to realize how choices and priorities today affect their tomorrow. The high school faculty and staff pray our students are successfully building themselves to be used by Christ.
Learn more about our private high school, college preparatory classes and enrollment requirements by contacting us at your convenience.