Make your child's first experience with schooling a positive one with private kindergarten.
The entrance to kindergarten is a milestone for any parent! It is the start of official schooling, and depending upon where you take your child in the Lexington, North Carolina area, can set the stage for the rest of their learning career. We understand here at Sheets Memorial Christian School how important those first years of learning are for your child, which is why we offer private kindergarten classes to parents in the area.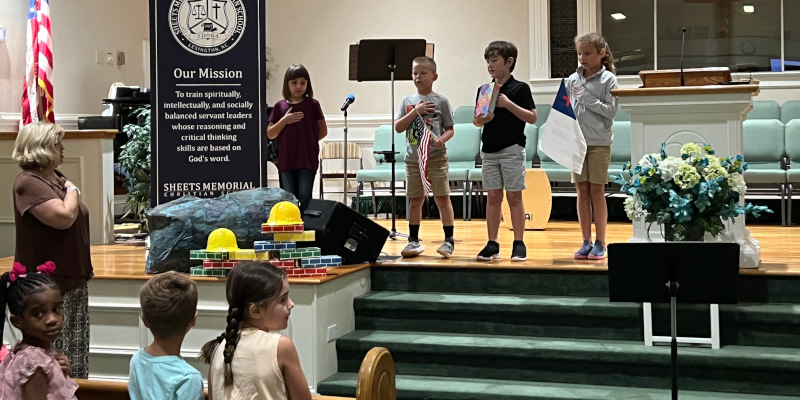 When you come to Sheets Memorial Christian School, you are allowing your child to attend a private kindergarten where their first learning experience won't just be one that is recognized and accredited, but also one that is centered on the teachings of Christ. We want to emphasize to our parents that our kindergarteners here are being taught by educated, talented teachers who know how to adapt the learning environment to make lessons enjoyable for all types of children. With introductory subjects as well as cementing the groundwork for a life-long love of reading, your children will enjoy their experience with private kindergarten when they come to Sheets Memorial Christian School.
Since 1969, our private kindergarten, elementary, middle and high school have been educating children in both academic and religious studies to help them evolve into well-rounded and educated adults, ready to take on the world. We would love to learn more about your own child. Please contact us today to learn more about our school, to schedule a tour, or to ask us any questions about our curriculum.