Transitional kindergarten is an extra year between preschool and kindergarten where children can develop social and emotional skills and build a stronger educational foundation.
We believe that God made every child as a special individual. With that belief comes the idea that every child begins their path of education uniquely. At Sheets Memorial Christian School in Lexington, North Carolina, the goal is to see children start where they have the best chance of success. Seeking success is why we offer options for school readiness!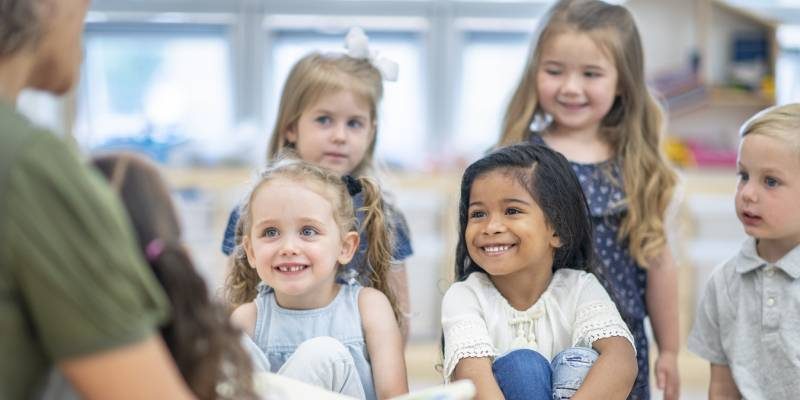 Sheets Memorial has two options when it come to school readiness and kindergarten. We provide a Kindergarten Class that does a fantastic job in preparing students for school, and we provide a Transitional Kindergarten Class that helps fill the need for students who might need the "Gift of Time" before Kindergarten.
What is TK5?
TK5 does not replace kindergarten! It is a transitional year between preschool and kindergarten for students who are not on the same maturation schedule as the traditional K5 student. It's an extra year where children can develop social and emotional skills and build that foundation even more. Transitional kindergarten combined with a further year of kindergarten gives small or immature children the opportunity to develop and learn over a longer period before entering grade school.
Three scenarios usually make children possible candidates for TK5:
The child is ready based on age but still needs a year to mature socially and academically.
The child completed a K4 program but is too young by birthday to start K5.
The child is on schedule for kindergarten by birthday age but has not had the social interactions and structure of a defined preschool program.
Determining the Path:
Included is a set of what is called "Pillars of Kindergarten Readiness". Parents often wonder if their child is ready for kindergarten. While there is no magical checklist that will predict success, we have listed some areas that parents can use to observe readiness and help develop an eager learner. Most 4 or 5-year-olds will not score a 100% on this list, but it does help identify areas to work on with your child as he/she prepares to enter kindergarten in the fall.
When you apply for kindergarten, we will take some time and assess your child's individual progress towards classroom placement and provide you with a recommendation.
If your child shows mastery of the majority of the readiness skills, then we would likely recommend Kindergarten. However, if your child displays a need to grow in these areas, we would recommend our Transitional Kindergarten.
You Have a Voice!
We want you, the parent, to have a clear voice in the selection of the right path for your child to start down. Read through this list and ask yourself "Is my child doing the majority of these skills?" If your child seems to be meeting these skills, then you may agree with us that kindergarten may be the best starting place. However, if you agree that a little more time is needed, then our Transitional Kindergarten is a great option.
Letting Children Start School Naturally and At Their Own Pace!